A two man show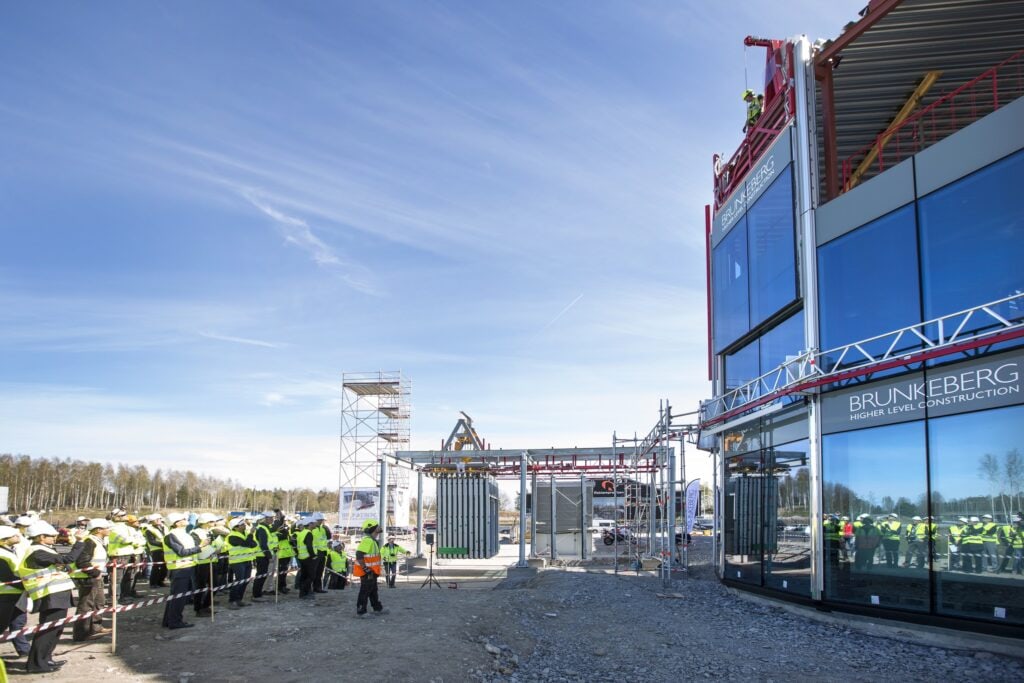 With both interest and expectations high, 150 guests arrived to Sweden for a live demonstration of The Brunkeberg® System, where Lindner Group presented the benefits of Brunkeberg System and showcased the new installation equipment. During a live performance, guests could see how two people distribute and install 800 kg glass panels in less than 5 minutes per panel.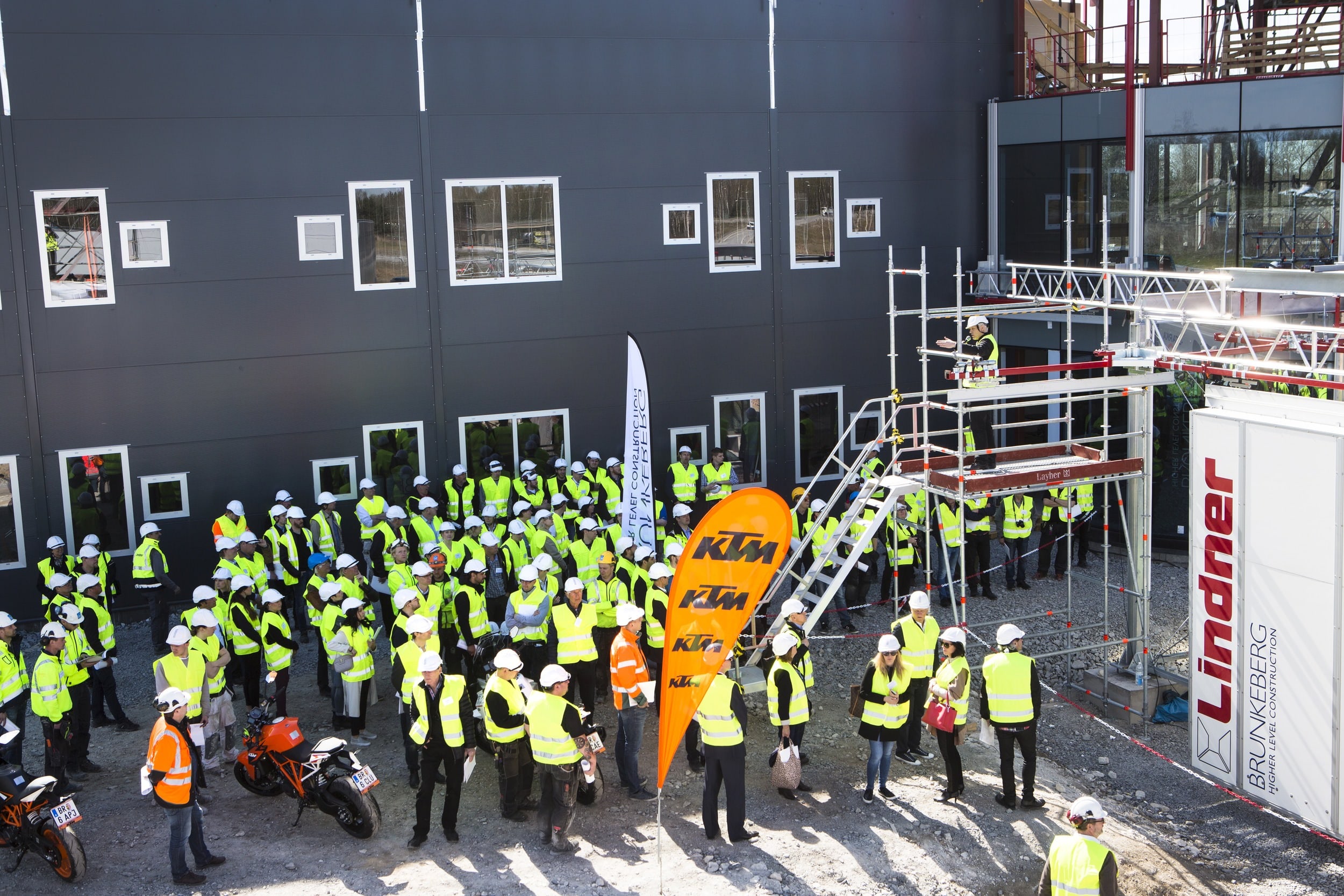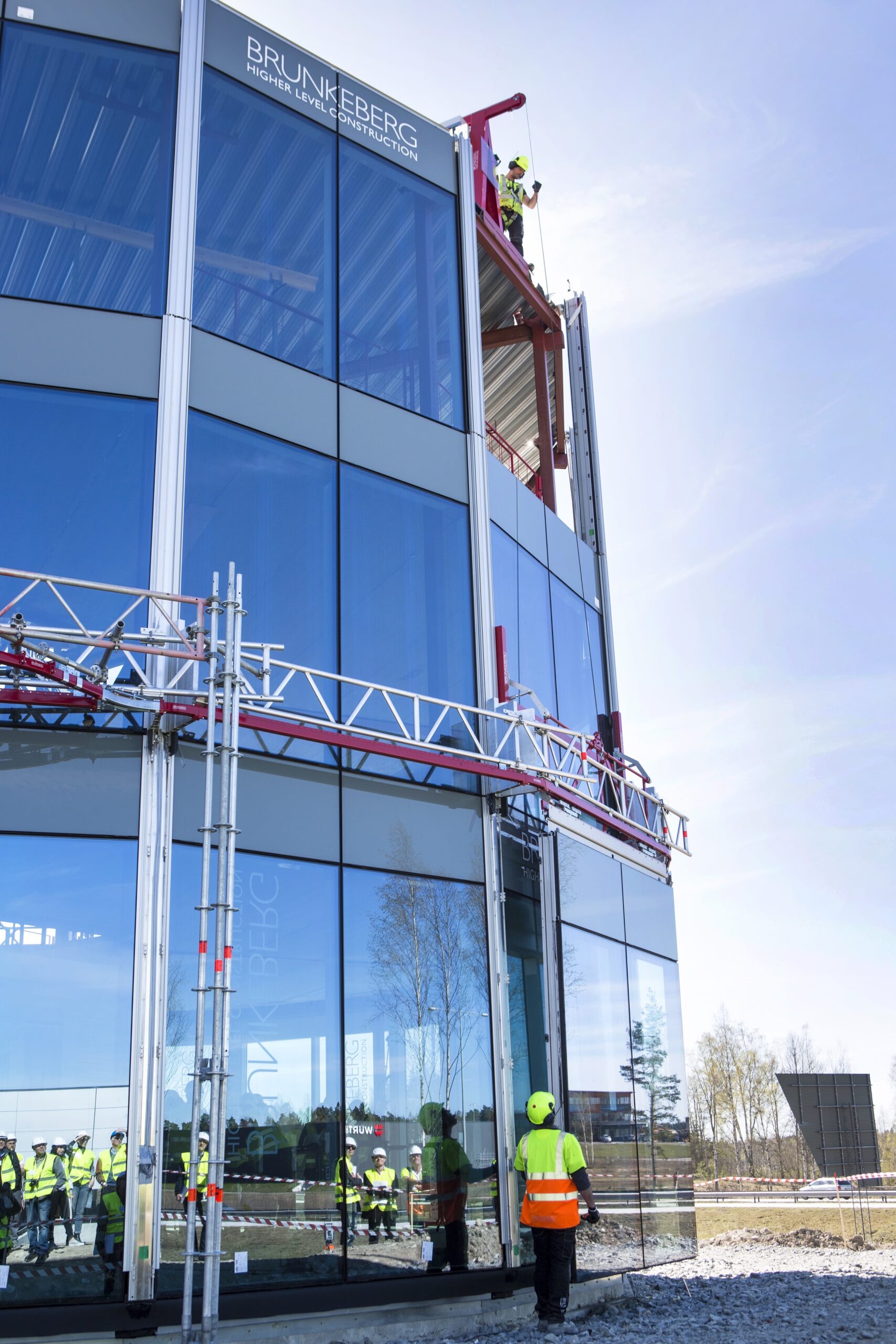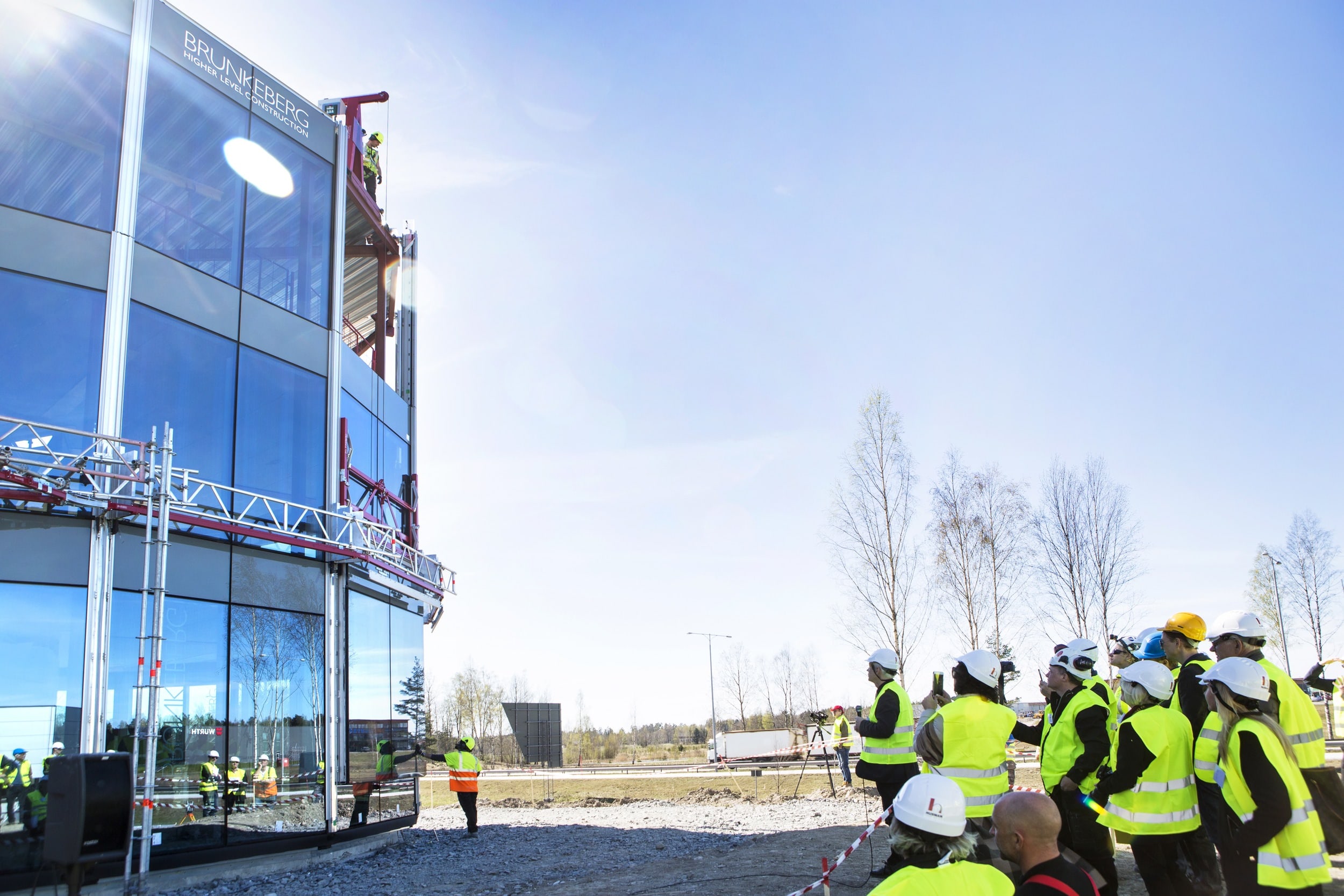 THE KTM PROJECT
Husman Lokaler of Sweden is building the new Scandinavian headquarter for KTM Motorcycles with facade technologies from Brunkeberg®. The office curtain wall is made by Lindner Group of Germany, and together we are introducing a new generation of safer, faster facade installation methods. Due to the large interest, we decided to invite to a live demonstration.
The building will be completed during 2015, located next to the E20 highway in Örebro. The project is executed by Husman Lokaler, YLAB as main contractor, Lindner Group as a facade contractor, Fasadglas Bäcklin as facade specialists, Chrisma, First Sight advertising systems, Consurveyor, and the building was designed by SWECO Architects.
The project has been awarded with innovation grants of 600 000 SEK from Vinnova, and a safety and productivity study will be directed by Prolog construction logistics consultants.