We thank Tiandi for the honor to host this prominent CEO delegation from Cheung Kong Graduate School of Business.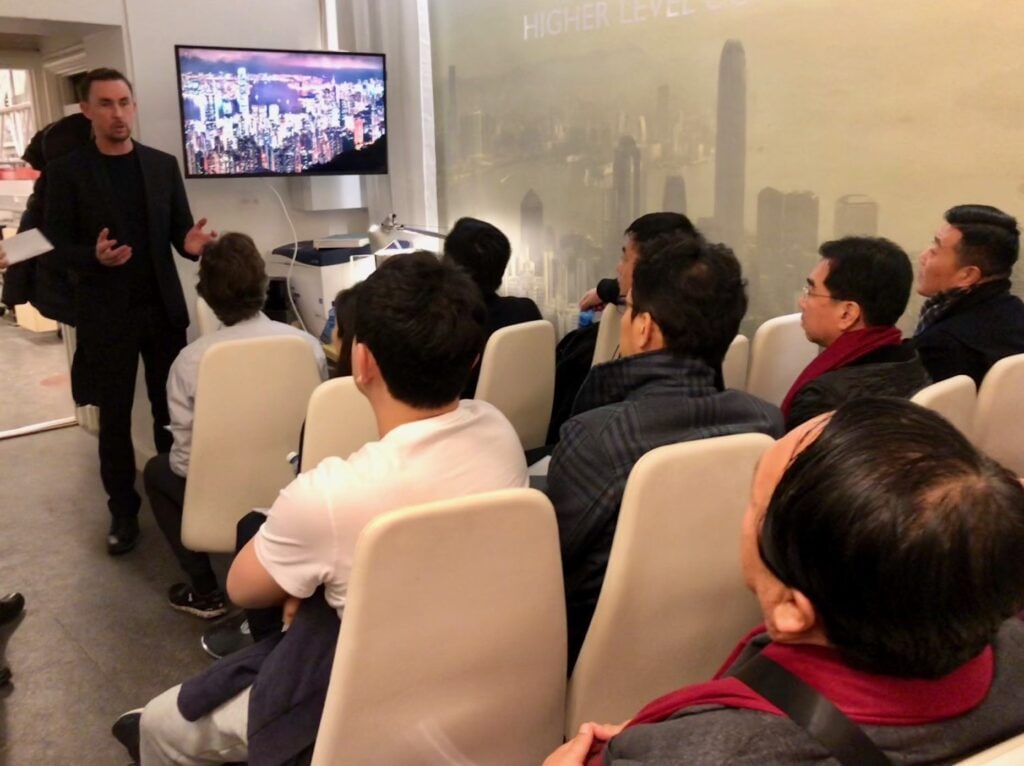 Tiandi and CKGSB Nordic Innovation Tour Dec 2018.
Cheung Kong Graduate School of Business (CKGSB) has in a short space of time generated the most high performing Chinese leaders and organisations. Their Global Insights program has become a main strategic tool for their alumni to expand business horizons, gain reach and foster an inquisitive innovation mindset. The Global Insight tours have certainly led them to being the most opportunity accelerating business school globally.

CKGSB is Asia's largest business school, founded in 2002 by Li Ka-Shing and Dean, Xiang Bing. Since 2002 it has become one of the top graduate schools in the world. They feature alumni like Li Shufu (owner of Geely/Volvo Cars), Jack Ma (founder Alibaba), Chengyu Fu (Chairman Sinopec), as well as the founders of Tencent & Xiaomi; basically the most select and progressive business executives/entrepreneurs that Asia has fostered in the last 15 years. (Alumni 2002 – 2015 represent 15% of China's GDP).
CKGSB arranges as part of their Global Insights program more than 10 different exploration tours yearly for their alumni to participate, network and grow their international knowledge. The tours have different focus & goals, like Innovation or Financing. They regularly visit Taiwan, Korea, Japan, Silicon Valley, New York, London and Israel. This Nordic innovation tour is led by David Almström of Tiandi.
Link: Cheung Kong Graduate School of Business
Link: Tiandi – Leveraging Scandinavian Startup & Tech Community