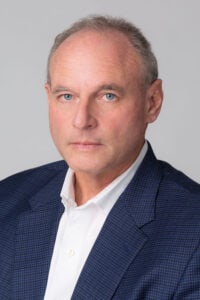 Brunkeberg Systems AB is proud to announce the appointment of Stewart Struzer as Chief Executive Officer (CEO) of Brunkeberg Systems Inc., (USA) In his new role, Mr. Struzer will be charged with introducing and commercializing the Brunkeberg exterior façade and re-cladding system in the United States and Canada, reporting directly to Michael Doron, Brunkeberg Systems AB Group CEO.
"We are thrilled that Stewart has agreed to join the Brunkeberg organization and to spearhead our activities" noted Peter Wågström, Chairman of the Board of Directors.
"Stewart brings to bear more than 30 years of commercial and large-scale residential construction, with a specialization in exterior facades and re-cladding. His experience spans the entire construction continuum, including planning and management, business operations, business development and sales. Stewart's appointment reinforces Brunkeberg's commitment to investing in top talent and to establishing significant operations in North America, a market that represents an enormous opportunity. As a recognized leader in the construction industry, we are confident that Stewarts's expertise will allow us to achieve our aggressive growth objectives."
New Analysis from Global Industry Analysts Reveals Steady Growth for Facade Systems, with the Market to Reach $492.2 Billion Worldwide by 2026.Before 2000, little attention was paid to energy use and environmental impact of buildings during design and construction. In 2013, an estimated 72% of buildings were more than 20 years old. For typical commercial buildings, energy efficiency measures can reduce energy consumption by 20-30% with no significant design alterations.
The recladding market for high rise buildings (buildings with single pane glass) is estimated to be well over 2 trillion USD (The Skyscraper Center, 2020/03/05).
Struzer had recently served as Vice President of Business Development and Sales for Yuanda USA Corp, Eastern Seaboard USA, considered the largest construction subcontractor/exterior façade company in the world. Struzer's professional history also included positions as Owner/Partner, General Manager and Senior Vice President of Gamma USA (now owned by China Construction CCA), a world-class construction subcontractor and leader in aluminum and glass windows, doors, curtainwalls, and specialty goods for the commercial and residential real estate markets
"Brunkeberg has developed a novel solution to effectively address one of the biggest deficiencies that have plagued the mid- and high-rise construction industry for more than a century. The ability to introduce cost and logistic efficiencies to panel installation and maintenance is a true gamechanger. I am equally confident in my ability and look forward to capitalizing on my decades of experience and relationships to redefine the exterior façade industry, and to establish the Brunkeberg System as the go-to partner to architects, developers and general contractors," noted Stewart Struzer, Chief Executive Officer of Brunkeberg Systems Inc.
Struzer Façade Fenestration, Glass and Glazing Project Highlights:
United Nations (NYC, Skanska)
3 Columbus Circle (NYC, Moinian/Tishman)
Mandarin Hotel (Miami Beach, Pavarini))
Setai Hotel (Miami Beach, Skanska)
Marquis Residences (67 story condominium, Miami Beach, Plaza)
W Hotel (Miami Beach, Plaza),
Riverhouse (Ft. Lauderdale, Suffolk)
Miami International Airport (Miami)
During the past 15 years, Brunkeberg focused on R&D which has resulted in 124 granted global patents within 13 different families, and currently it is in the process of adding 16 new patents which will strengthen the company's impressive IP portfolio.